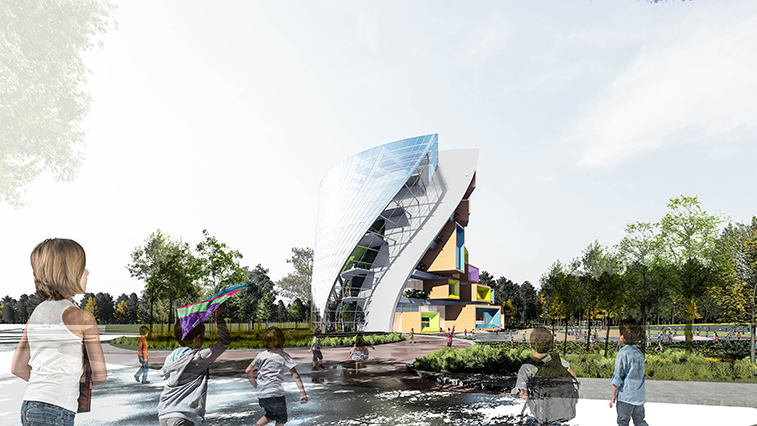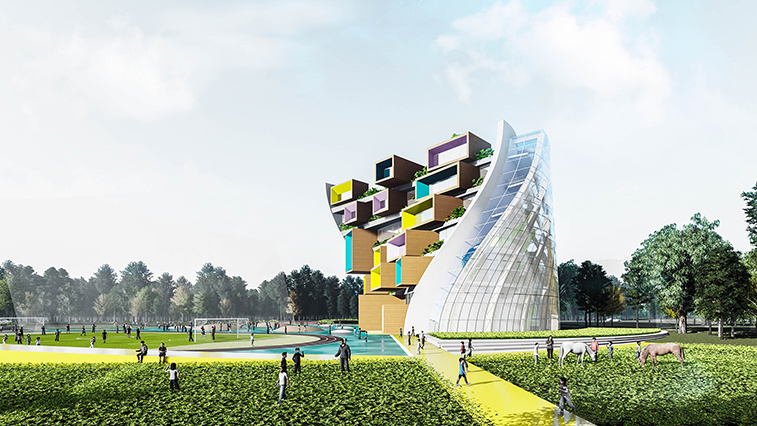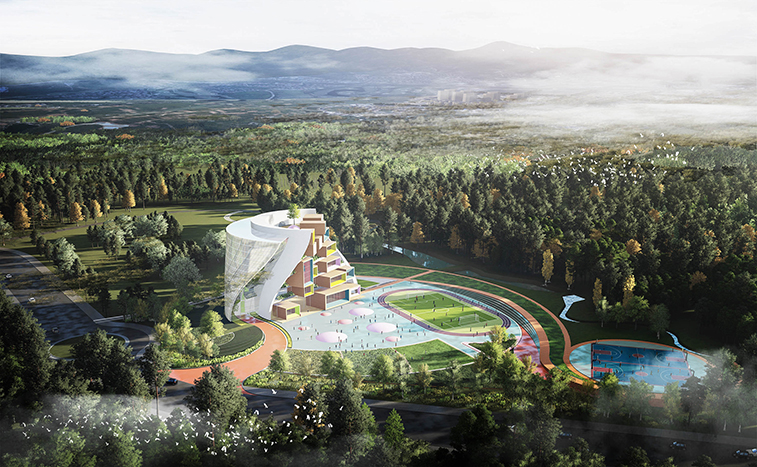 PLAY=LEARN (vertical school). Helsinki, FINLAND
| | |
| --- | --- |
| program | vertical school |
| location | Helsinki, FINLAND |
| developer | UNI.XYZ |
| architect | aotu architecture office ltd. |
| surface | 6500m2 |
| budget | - |
| schedule | international competition 2019 |
How to break the traditional school model to create a school that stimulates imagination and active learning ? In a standardized and unidirectional teaching environment, children's learning modern are passive and regulated.We understand the motivation for children to learn is to generate interest or curiosity through one thing or thing in order to active learning from the perspective of children's physical, psychological and behavioral.From the mentality of play guide the direction of learning , therefore, play is the direction that stimulates children to active learning, and is also the key way to exchange ideas.
As the urban density increases , the environment of school needs to consider the versatility of space to meet the limited space of urban development. The vertical school consists of a unitized open space and a multi-functional space, service rooms, and a vertical green transportation space .The main open space serves as a place for children's play and learning, and combining different game features to guides children to explore and learn; Multifunctional spaces meet the specific learning and have a good landscape balcony ; Vertical traffic space combined with greening to form a composite greenhouse space; service rooms basically meet service functions, connecting open space and traffic space.
In the site condition , the west side near the residence, the north side is the forest and water area, and the east side is the future expansion area. Considering the opening, privacy and vision of the vertical school.
The unit layout is sequentially vertical greenhouse, service matching and opening space, multi-functional space. The unit volume transformed curve shape and adapted to the site contour, and the building increased to 5 floors according to the volume requirement. Each floor is rotated by 11.25° from east to north to meet the view and lighting of vertical school, forming a 45° spiral building volume.
We hope that through the new learning model, we can create more infinite possibilities that will stimulate children's development in the future school.