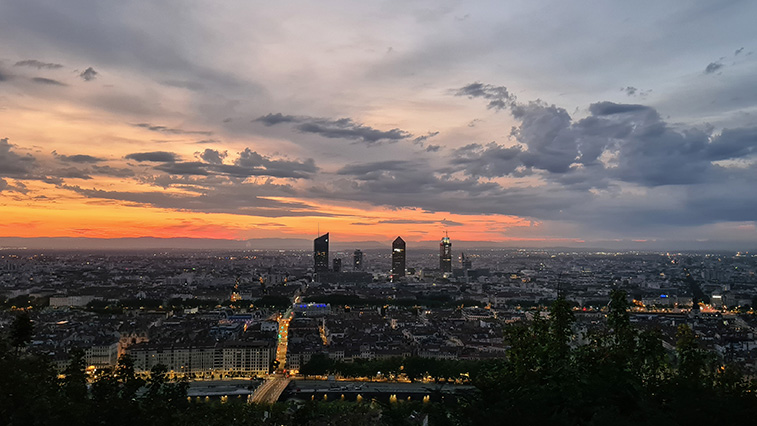 AOTU Architecture : Your Architectural Agency in Lyon
Located in the 7th arrondissement of Lyon, rue Cavenne, our Lyon office brings together a team of architects, interior designers and town planners whose skills enable us to carry out projects on a wide range of scales. From the interior design of an 18 m² space to the construction, extension or renovation of houses, offices, logistics centres, shopping centres, silo car parks or even urban developments covering several hectares, our expertise enables us to meet the expectations of every project owner.
We are proud of our experience and have worked on major projects for internationally renowned companies such as ADP, RENAULT, DISNEY and MBDA, both in and around Lyon and throughout France.
The strategic location of our architects' office in Lyon means that we have a strong presence not only in the Lyon area, but also throughout France. Located at the confluence of the Rhône and Saône rivers, the city of Lyon is still one of the country's major geographical crossroads.
At AOTU Architecture, we make it a point of honour to ensure that our projects express a strong desire to respect the environment. In this sense, we are always guided by the need to fit in with a particular context and the relationship with a particular existing building, to ensure that our work is carefully thought through and respects what is already there. Maximising the energy performance of facades, designing lightweight buildings that optimise light and recover energy consumption, is part of our sustainable development approach.
Headed by Hugues Leclercq, our team of architects in Lyon is renowned for its expertise, rigour and creativity. We are committed to designing high-quality projects that meet the specific needs of our customers.
If you would like to work with a team of architects who are passionate about their work and committed to building a relationship based on trust, please contact us.
Our studio in Lyon
Since 2017, our team of architects has been working in a unique space, located in a former shop, just a few steps from the Rhône swimming pool. Ideally located near Place Bellecour and Cours Gambetta, our studio opens onto Rue Cavenne through a large bay window. We are located in the Chinese district of Guillotière, next to the metro station of the same name, in Lyon's 7th arrondissement.
In 2020, we undertook work to transform our space into a 60m2 ground floor. The new space includes an open space for 6 workstations, a kitchen, a meeting room and a mezzanine occupied by the agency manager, Hugues Leclercq.
At the start of 2023, we launched a second phase of works to extend our agency upstairs, bringing the total surface area to almost 85m2. This extension will include a brand new, fully-equipped meeting room, which will be ready to welcome you from September 2023.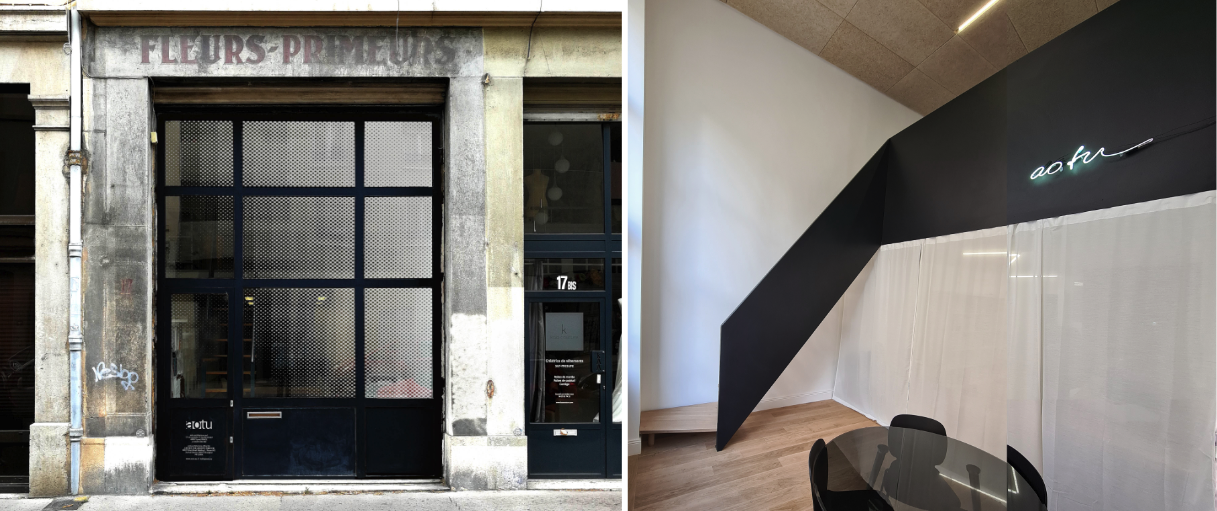 Discover the AOTU Architecture Lyon team
Our Lyon office currently has three architects and a space designer, all with the skills needed to follow every phase of your project, from the feasibility study through to site handover. Each project is managed by a 100% dedicated architect, supervised by Hugues Leclercq and supported by our entire team in Lyon and Shanghai.
Hugues Leclercq – Architect, Founder and Manager of the agency
Hugues is a graduate of the Institut Supérieur d'Architecture ISA ST-LUC in Belgium, and has gained valuable experience working for major international agencies. Fascinated by cities and urban density, he decided to move to Shanghai in Asia, where he founded the agency in 2006. Drawing on his experience in China, Hugues has a wealth of expertise in delivering large-scale, complex projects, and in making quick, effective decisions. Since opening our French office in 2016, we have won and delivered several prestigious projects, including Xenocs in Grenoble, Renault Dacia in Bucharest, Ledger in Vierzon and ADP CS4 at Paris Charles de Gaulle airport.
Mickaël Alais – Associate Architect
Mickaël is a graduate of ENSA Paris-La-Villette and has acquired a diversified approach to architecture through his varied professional experiences. His passion for challenges was nurtured by his early days in the sports section, and he is driven by curiosity and enriching encounters. His expertise covers a wide range of fields, including solid-stone construction, zero-emission construction, rehabilitation and restoration, individual and collective housing, public facilities, urban planning and participatory urbanism. After travelling in Asia and working in Ecuador and Norway, Mickaël decided to return to his native region and joined our Lyon office in 2021.
Marine Boisset – Associate Architect
Marine is a DE and HMONP graduate of ENSA Saint-Étienne, where she finished as winner of the BIM'SE student competition in 2018. She combines her passion for architectural design with practical experience of building sites. Also a trained musician, Marine pays particular attention to acoustics, materials and the ambience of spaces hosting events. Her professional experience in France and Luxembourg has enabled her to work on large and medium-scale tertiary projects and public facilities, as well as prestigious individual housing projects. Originally from the Lyon region, Marine joined the Aotu agency in Lyon, bringing her knowledge of the area and her technical skills in new construction, extensions, renovation and refurbishment.
Our resources
Our Lyon office is equipped with a full range of tools and technologies to meet all your needs. Here is an overview of our equipment:
5 workstations equipped with CAD software
1 16TB computer server
1 EPSON A4 printer
1 EPSON A3 multifunction printer
1 CANON IPF 670 A1 plotter
1 CANON TM300 A0 plotter
1 MACBOOK PRO 2022 15′ laptop computer
1 MACBOOK AIR 2015 13′ laptop computer
1 IPAD AIR 2022 tablet
1 laser multimeter / 1 laser level
1 FUJI xPRO camera with 12mm, 24mm, 35mm, 50mm and 80mm lens.
1 XYZprinting 3D printer
When you call on us, you are choosing to place your trust in a dedicated team of experts in these technologies.
Find our agency in Lyon
AOTU Architecture
Adress : 17 rue Cavenne, 69007 Lyon, France
Phone/Fax : +33 (0)4 72 002 002
Email : office@aotu.eu