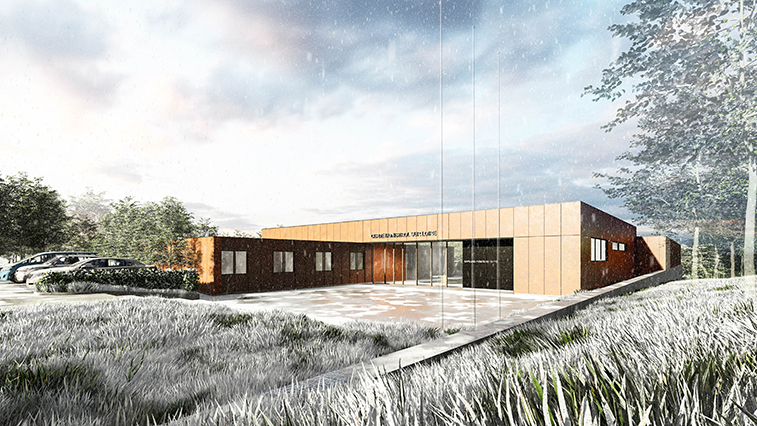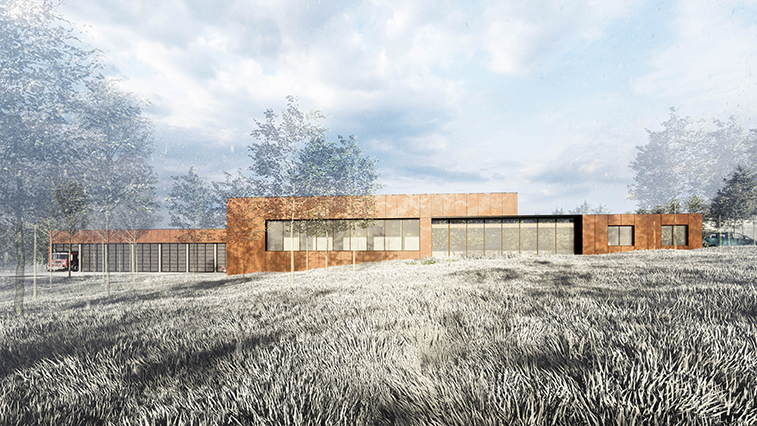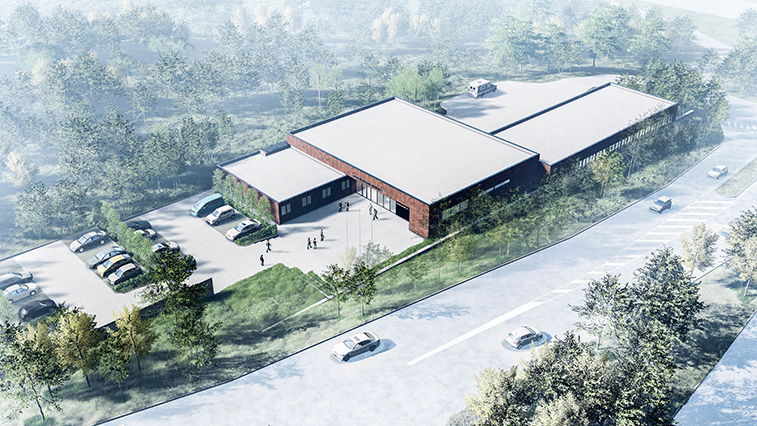 SDIS. Monistrol, FRANCE
| | |
| --- | --- |
| program | Fire station and rescue center |
| location | Monistrol-sur-loire, FRANCE |
| developer | SDIS Haute Loire |
| architect | aotu architecture |
| surface | 1200m2 |
| budget | 1.5 million Euros (excl. VAT) |
| schedule | competition |
The Fire Rescue Center is located on the south side of the D44 road and has two entrances, one at the north side of the N88 road and the other near the southeast side of the catchment. In the site environment, there are large slopes on the north and south sides. Therefore, the functional configuration of the building will determine the design direction based on the constraints of the site conditions.
In the design of the fire station, the most important thing is to strengthen the traffic efficiency and safety of the station in emergency situations. Therefore, through the north and south side entrances and exits and terrain height difference conditions, separate the main emergency rescue space and service space of the fire rescue center;The north side serves as an emergency rescue area, allowing rescue vehicles to quickly exit without interference and sufficient outdoor venues to meet traffic flow problems; on the south side is a service supporting area to meet the daily life, office and training of firefighters, parking and other needs.
The building configuration is adapted to local conditions, the functions are clearly differentiated, the main line is diverted, and the outdoor rest and entertainment space is provided appropriately. The phase two expansion of the Fire Rescue Center, in the condition of narrow and long site, we planned the preparation rooms in the south side, through the circulation can quickly reach the emergency rescue area .The flexibility and expandability of the building volume that we consider the number of fire rescue vehicles on the north side have 12 cars that will increase to 15 in the future.