Profile
aotu architecte lyon is a French architecture office established in Shanghai, China in 2006 and registered as a WOFE company (Wholly Owned Foreign Enterprise). In order to meet the growing demand of our business in Europe, starting 2016, aotu has started operating its new branch in Lyon, France through the registration of LHA (Leclercq hugues architect).
Created in 2006 in Shanghai, by the architect Hugues Leclercq, the studio provides a new approach to architecture, as a system or an mathematical equation, with the purpose of solving as many issues as possible, such as: social, urban, environmental, functional, economical and structural.
This approach has become a methodology that is applied to each of aotu's projects, providing them with unique and personalized solutions, resulting in strong concepts with a sober, elegant and contemporary architectural signature.
Our office works on 3 different scales (urbanism, architecture and interior design) and various programs such as urban planning projects, large-scale office and commercial buildings, housings, and also interior design, custom-made furniture etc.
Whatever the scale of our intervention is, our projects always express a strong respect towards the environment:
By environment we first mean the surrounding of the building by making sure that each of our intervention fits carefully into its context. But also on a sustainable point of view by maximizing the energy performances of facades, creating light construction buildings and optimizing the energy consumption and it recovery.
The background, rigor, professionalism and experience of Hugues and his team of architects provide aotu's clients with the guarantee of creative and high quality projects that fulfil their demands.
PR-China :
Our Shanghai office is located in the XuHui district, 2 subway stations away from Xujiuhui (caohejing kaifaqu station). We are currently occupying a 180m2 office space that includes 2 studios (6 working stations each), a large meeting room equipped with projection and whiteboard, a private office, IT room, storage and break area.
The shanghai studio has the following technical equipment: HP A0 plotter /  Canon A1 plotter /  HP A2 plotter / A3 inkjet printer / A4 inkjet printer / A4 laser printer / A3 scanner / 3D printer / Server /  12 working stations including a dedicated machine for 3D renderings and video calculation /  1 macbook pro 15' / 1 compaq laptop
France :
Our French office is surprisingly located in the China town of Lyon, near the 'piscine du Rhône' at metro Guillotière. It occupies an old flower shop that was turn into an office, with a large window showcase facing the street (entrance from 17 rue cavenne) and a mezzanine for a total usable area of 60m2. It includes a meeting room, open space with 6 working stations capacity, a kitchen area, and a 12m2 manager area on the mezzanine.
The France office ahs the following technical equipment :  macbook pro 2017 17' /  macbook air 2015 13' / serveur i5 w/ RAID 8TO /  A3 canon inkjet printer / A3 Epson multipurpose inkjet scanner printer / canon A1 plotter / A3 scanner / camera Fuji X-pro 1w/ lenses 12mm – 24mm – 35mm – 50mm – 80mm et 135mm.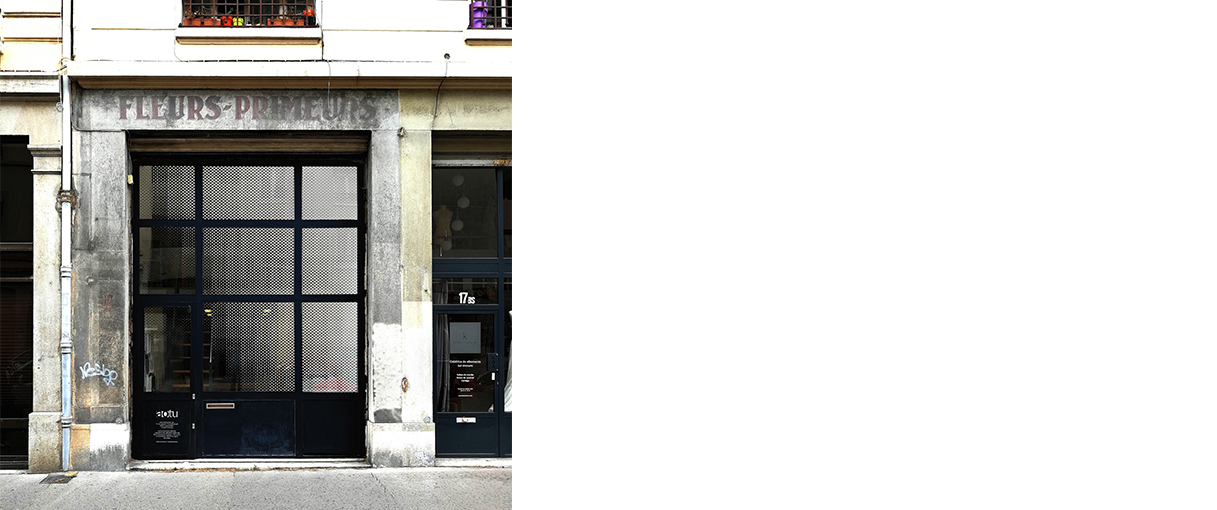 Hugues Leclercq
Hugues Leclercq was born in Frane in 1979 and graduated in Architecture in 2001, from the ISA in Belgium. Since he started to practice his profession, Hugues has worked with renowned agencies on major projects:
– Hotel de Région NPDC 55 000m2. Architects Willmotte & Neveux
– French Embassy in Beijing, 20 000m2. Architect Alain Sarfati SAREA
– Shanghai Pujiang Urban planning 500ha. Architect Tom Sheehan ATSP
Passionate by cities, densities and his job, Hugues loves to discover new territories, explore different towns and to meet their inhabitants. After North America, it was finally in Asia that he decided to settle down and start his career, right in the heart of one of the most energetic cities on this continent: Shanghai.
The density, movement, urban explosion and frantic growth of China combined with Hugues' perfect mastery of the Mandarin and willingness to learn and build, offered him the ideal conditions to start up his business and launch his studio in 2006.
Within 10 years, Hugues has developed his skills and experience with many professional achievements and valuable lessons, such as: flexibility, mastery of large-scale projects, management of complex programs, optimization/efficiency of decision-making.
After this enriching experience, Hugues is now ready for a new challenge on his career by setting up a structure in France, which started by Aotu's inscription in the French Architecture's Order, in July 2015, and the establishment of a new branch in Lyon, in 2017.

hugues leclercq architect.
Design Team
Our design team combines to offer a large panel of skills: urban planning, architecture, interior design and design (furniture). All the team members had previously been working in well-known international foreign companies (French, Korean, Singaporean, American, and Hong Kong) . aotu office has 8 office team members : 7 architects &  interior designers – 1 Secretary/Accounting
link to our chinese website: